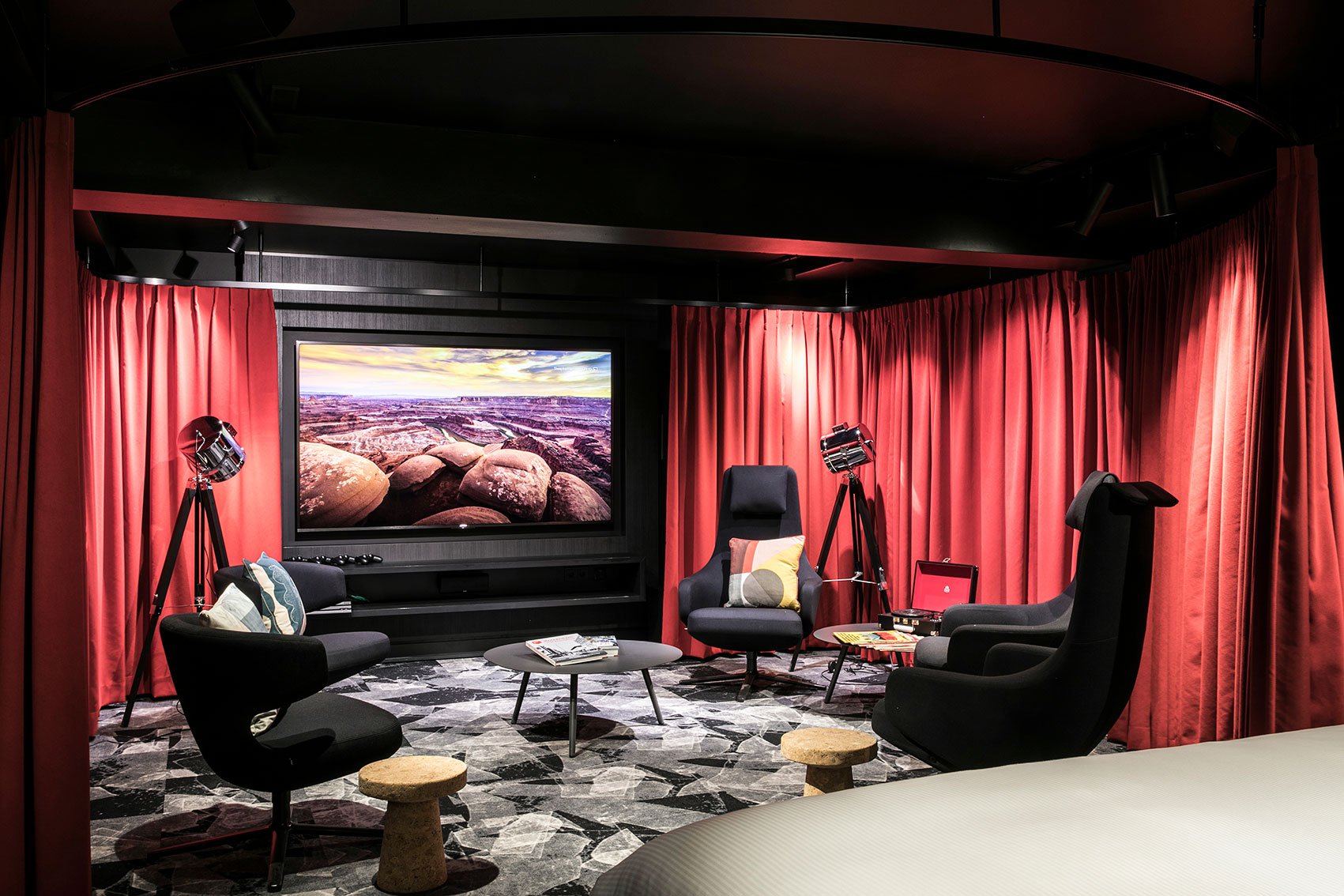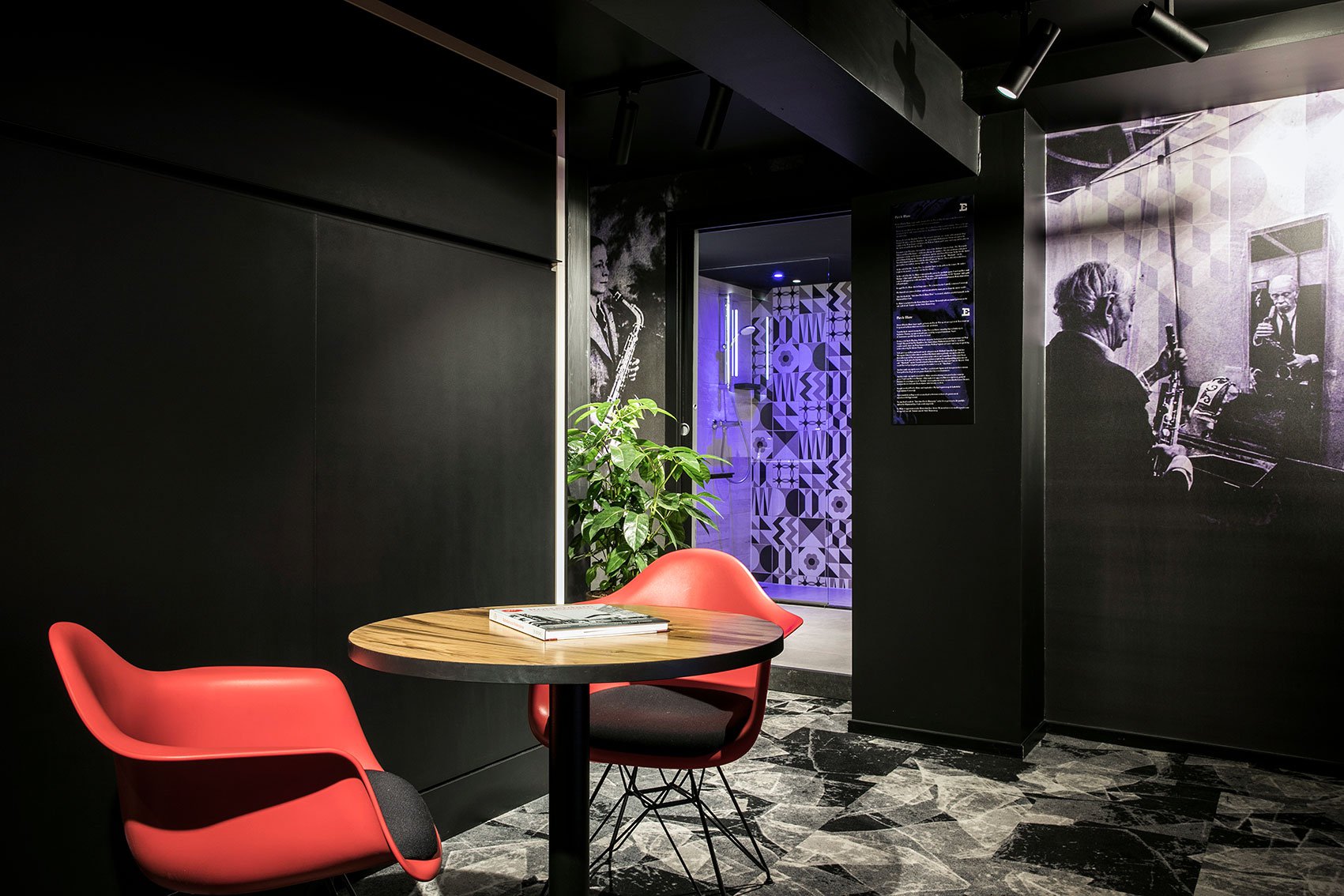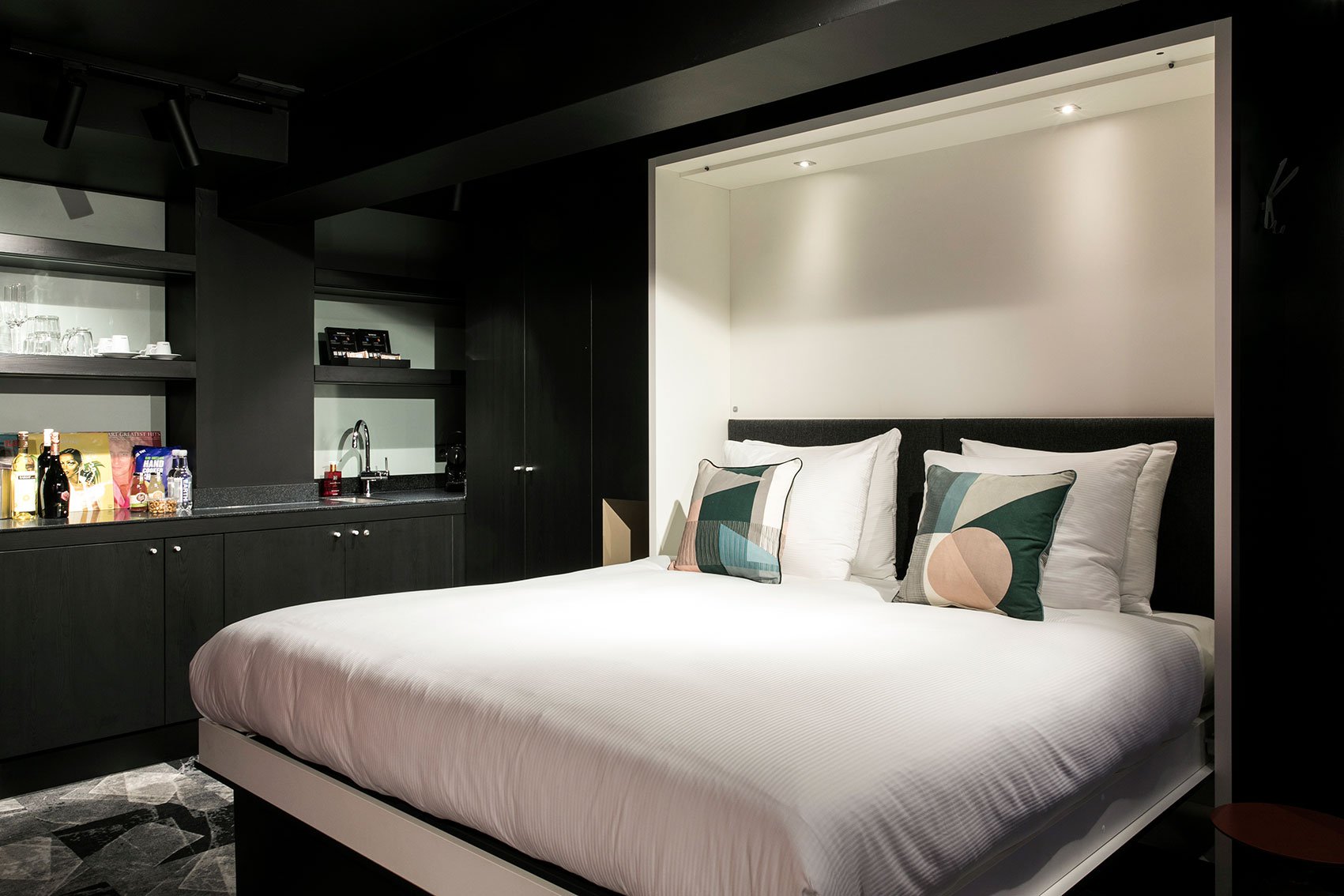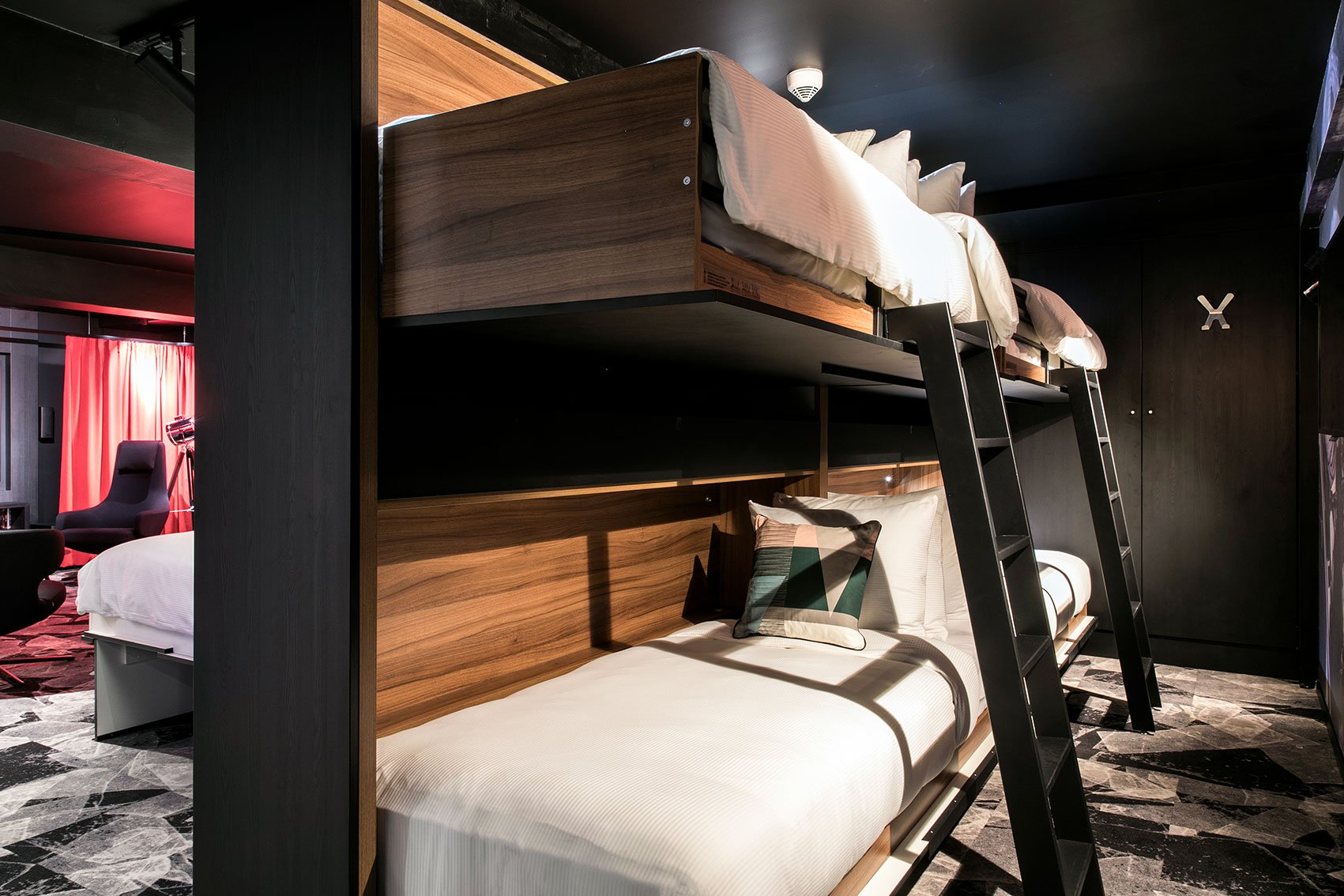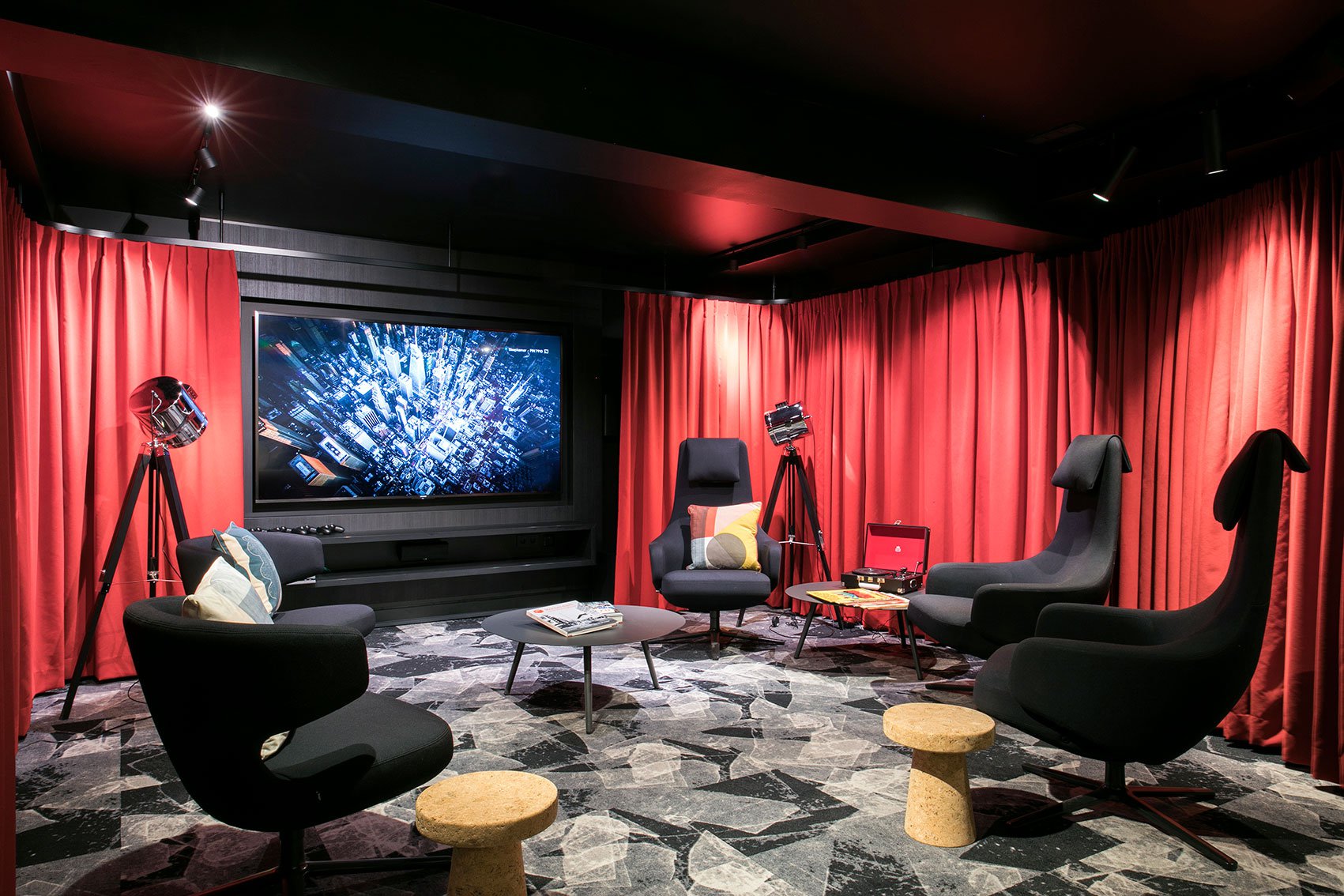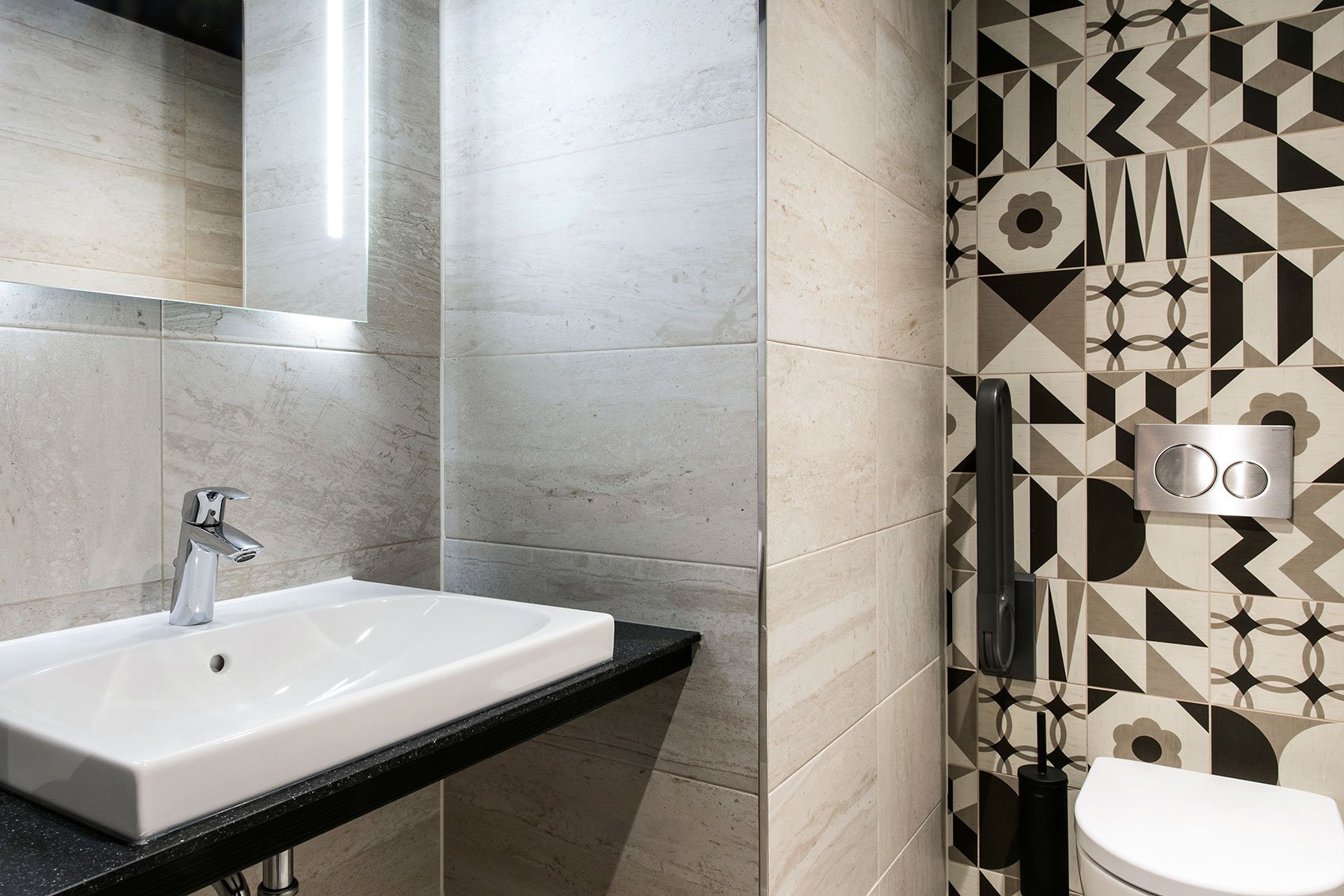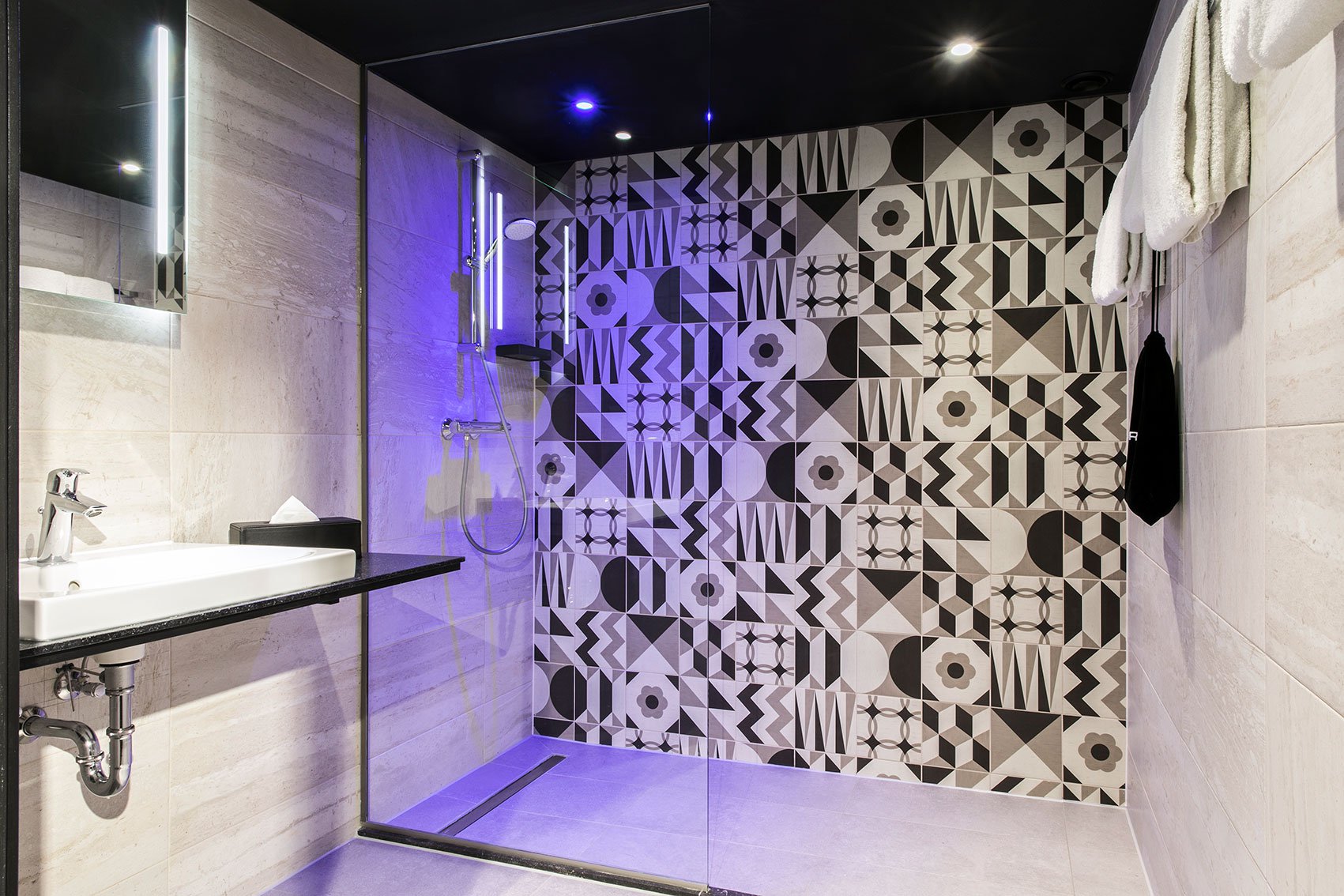 Cinema | Jazz | Gaming
Piet le Blanc Suite
Watch movies, listen to (jazz) music, game and spending the night: The Piet le Blanc Suite is going to be your new favorite hangout. The suite, that is located in the basement of the hotel, is named after Piet le Blanc (1921 – 1966), the characteristic jazz saxofonist from Rotterdam.
The space is suitable for 4 to 6 persons and is equipped with a flatscreen tv of 1.60 metres wide, a digital surround sound installation, super fast internet and an installed Playstation Pro. Therefore the Suite is not only perfect for watching movies, but also to stream, game or listen to music. A stay that you'll always remember...
4 Twin beds
1 Double bed
max. 6 persons
± 70 m²
About this room
Flat screen TV
Mini-bar
DVD player
Wi-Fi
Shower
Hairdryer
Kettle
Sitting area
Air conditioning
Good to know
Check-in

Check-out

Cancellation / Prepayment

Cancellation and prepayment conditions vary by room type.

Groups

When booking more than 8 rooms, special conditions and additional supplements may apply.

Payment options
Hotel reviews
Comfort and Style
I have had a chance to stay in a number of accommodations in Rotterdam, and none compares to the Savoy. The staff are kind and engaging; no request is too big or too small. The common areas and rooms are well appointed and inviting. A special touch is the turntable in each room and the LPs available to borrow (one of my faves in the accompanying photos). The restaurant offers a delicious spread, and the location of the hotel can't be beat! I look forward to returning to the Savoy again soon!
Just Perfect
We all loved the hotel. Great Service. Clean, quirky rooms - the record player in the room is a great idea!! Perfect location slightly outside the main city centre but still within easy walking distance of all the sights and attractions.
Excellent
The hotel is central and conveniently placed for my trip to visit family. Check in quick and efficient and all of the staff extremely friendly and helpful. Requested a quiet room on the upper floor which was clean and comfortable. Will definitely come back and stay here again!
Good service and Location
Just one block from Markethal in front of a public Parking place. Rooms are fine and that's all.. Poor and very expensive Breakfast.. Service is fine, in fact mostly done by yourself on check in/out terminals..
Clean, basic
The Savoy in Rotterdam is a modern clean basic hotel based on self service (check in machine, self service shop etc.) The comfort level is one degree above a good youth hostel. Music in the hallway starts playing at 6.30 a.m. ...by the way that early is very annoying. Art at the wall is IKEA quality and so is the look and feel of the room. Good enough for one night. Very friendly staff. So the name of the hotel is very pretentious if you think of the Savoy hotel in London ( this comes nowhere near it), but don't forget it is also a region in France...probably named after that 😉.