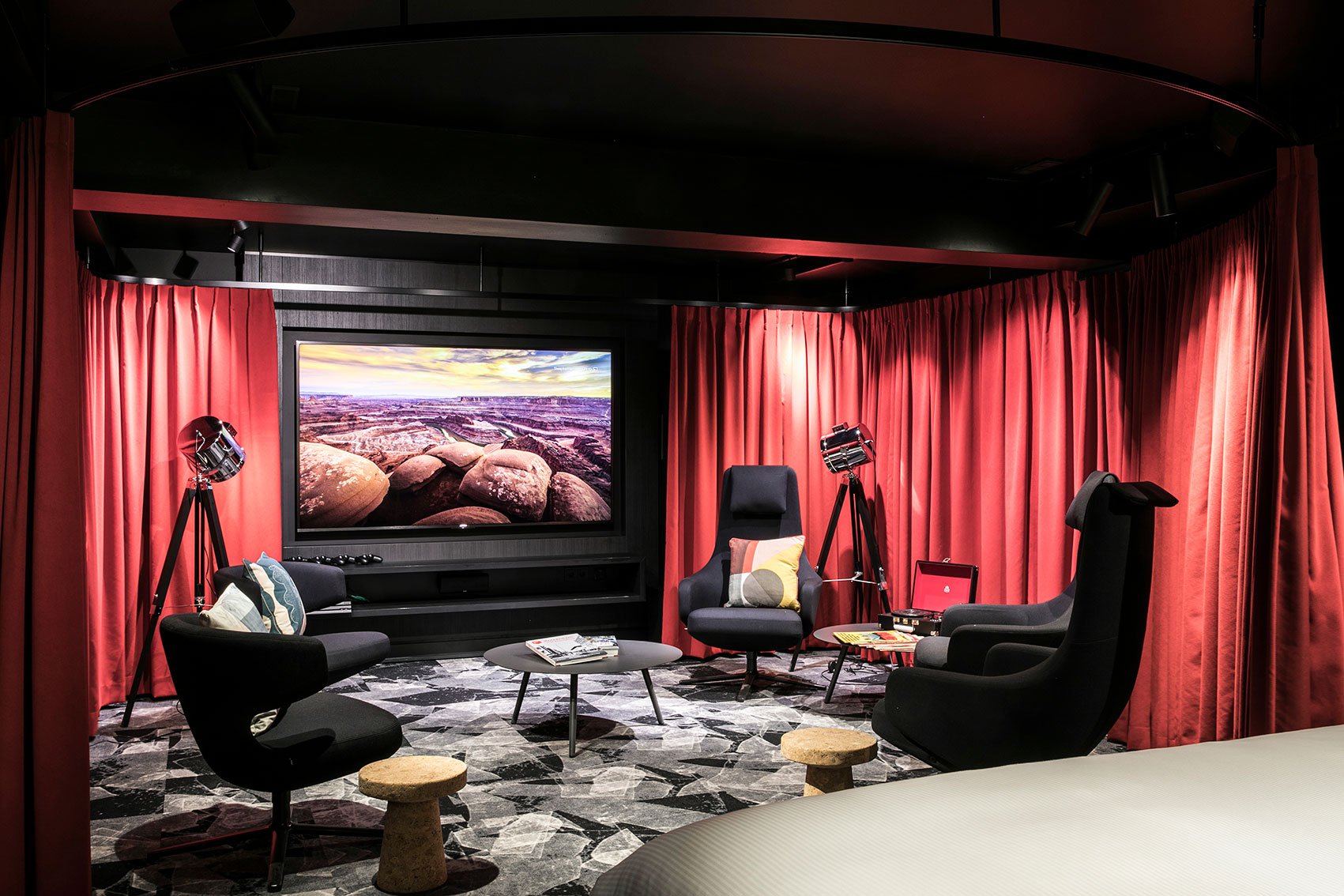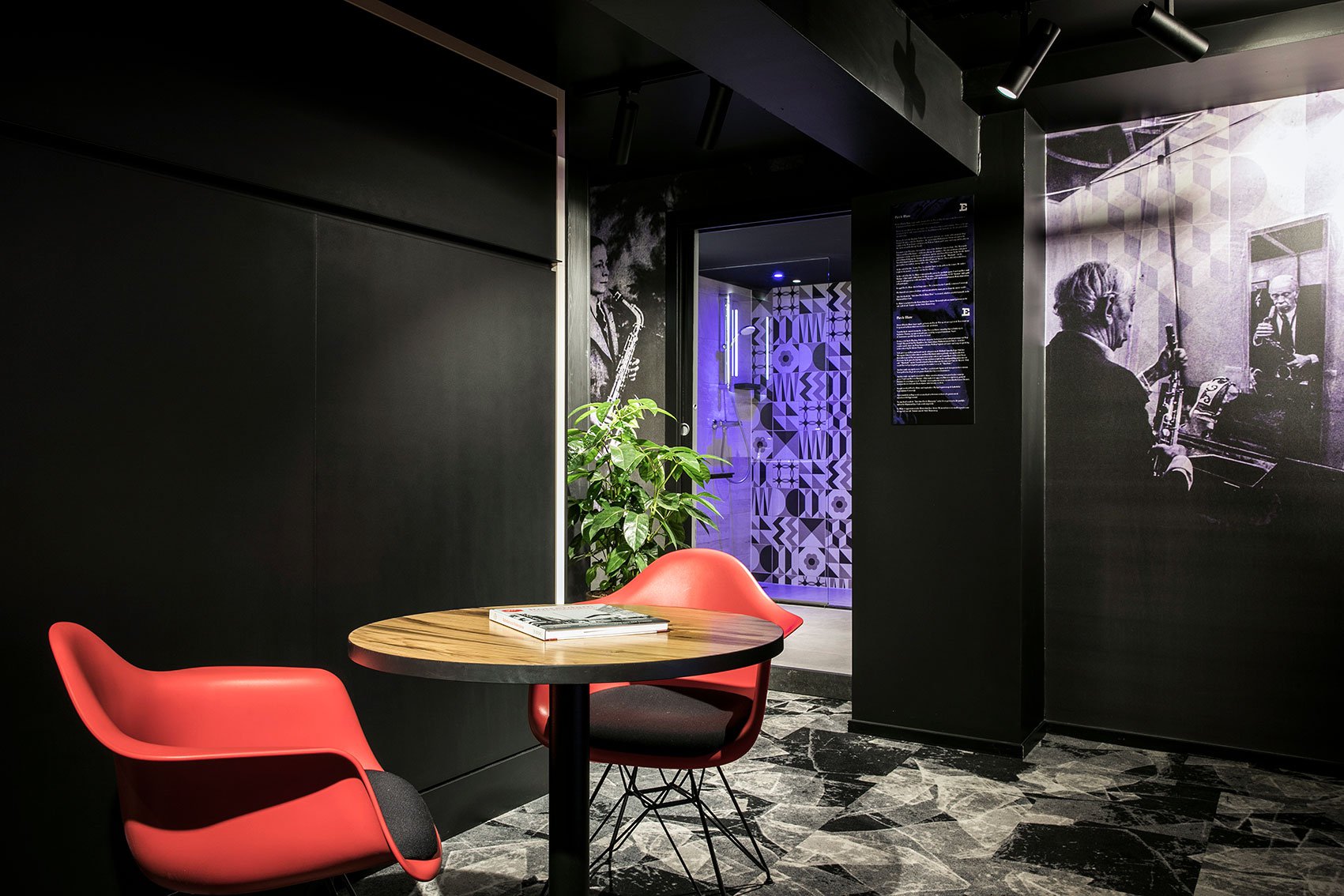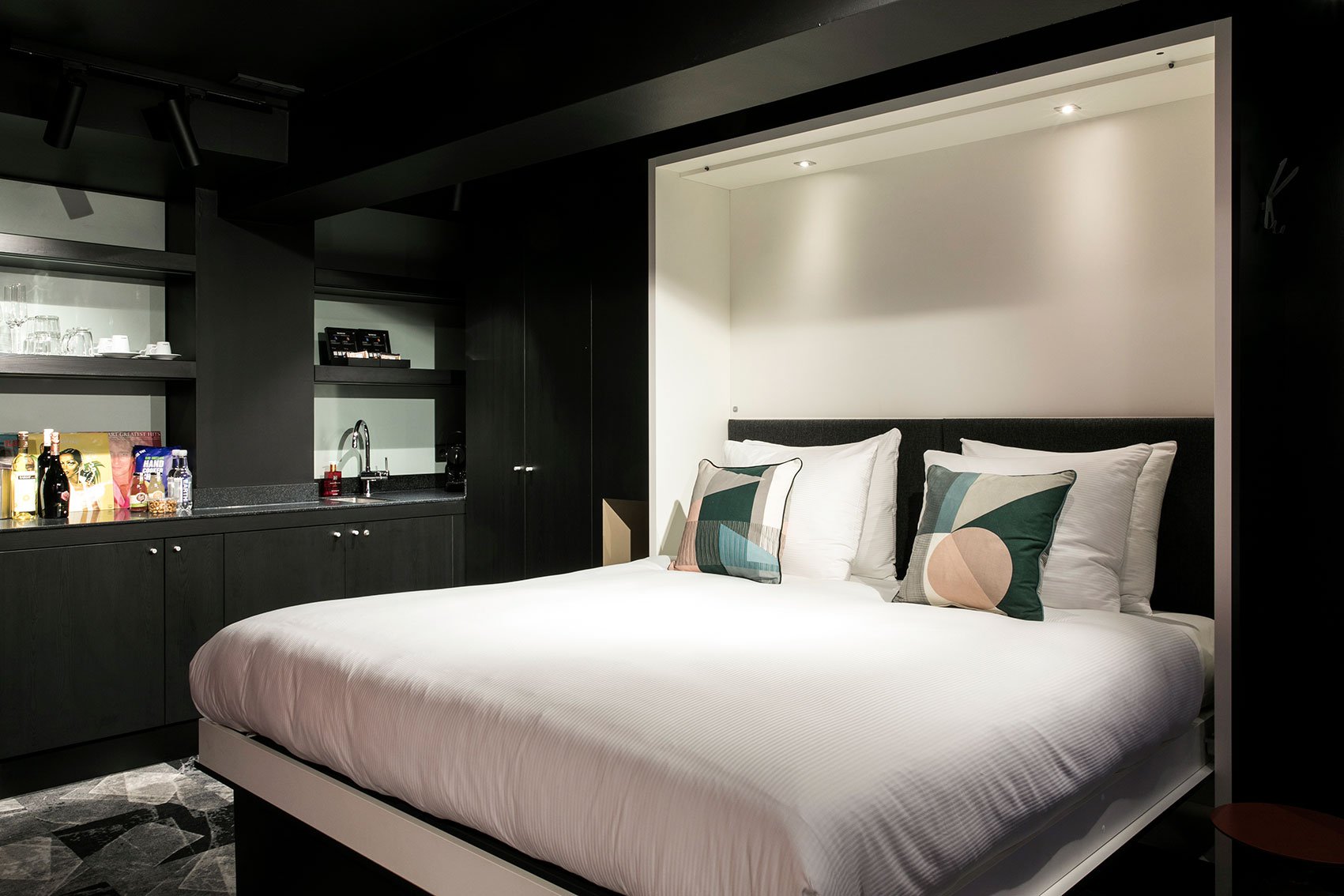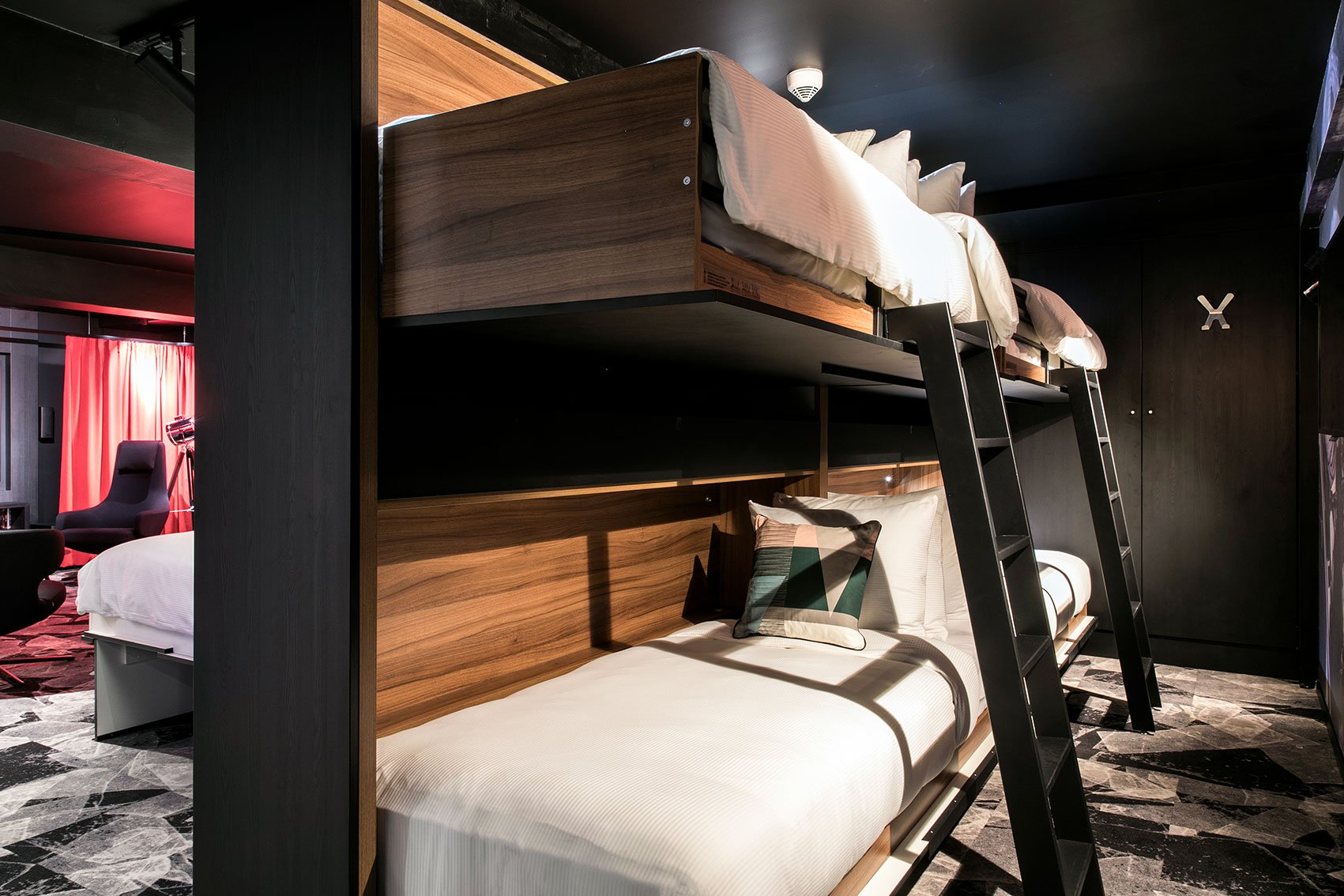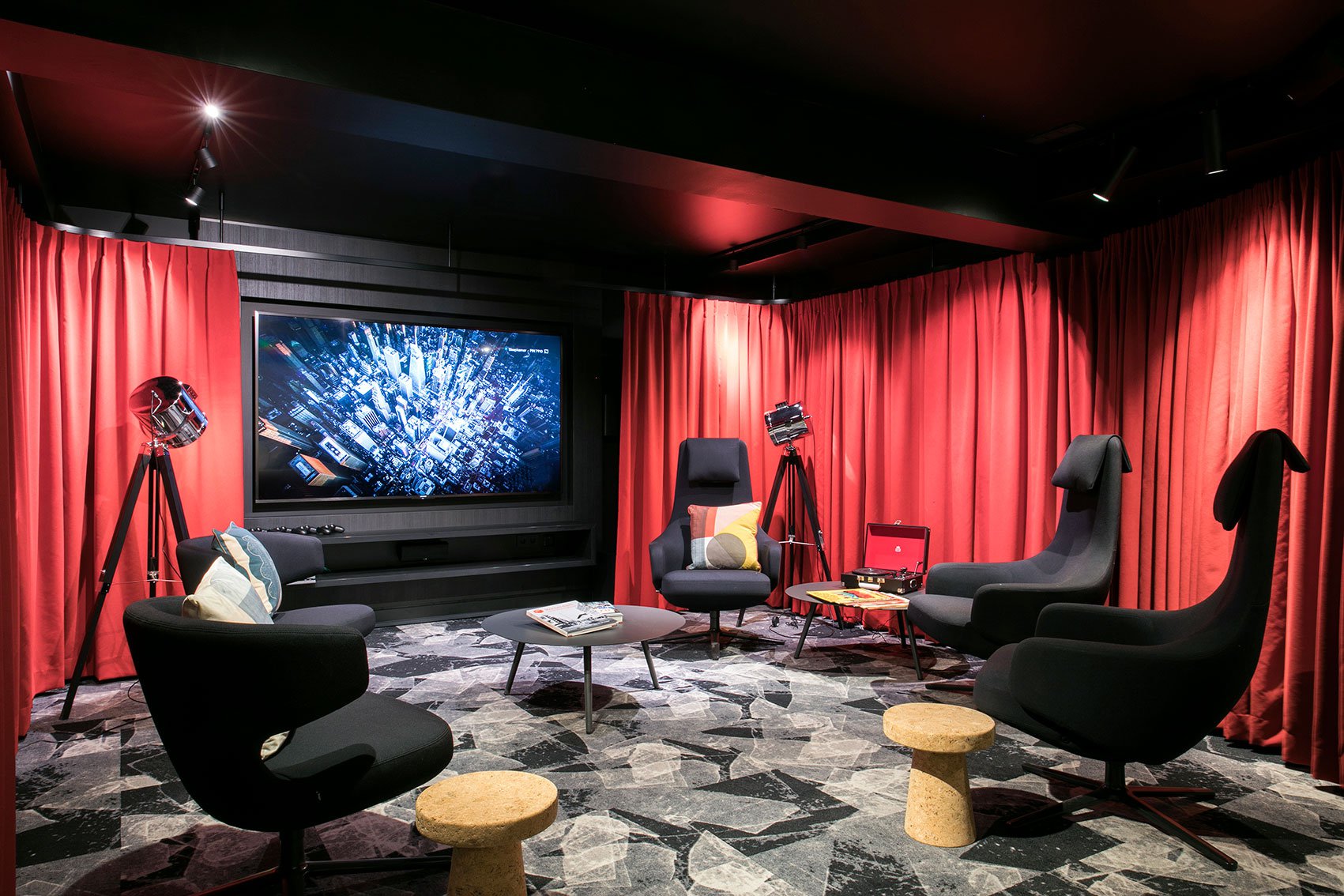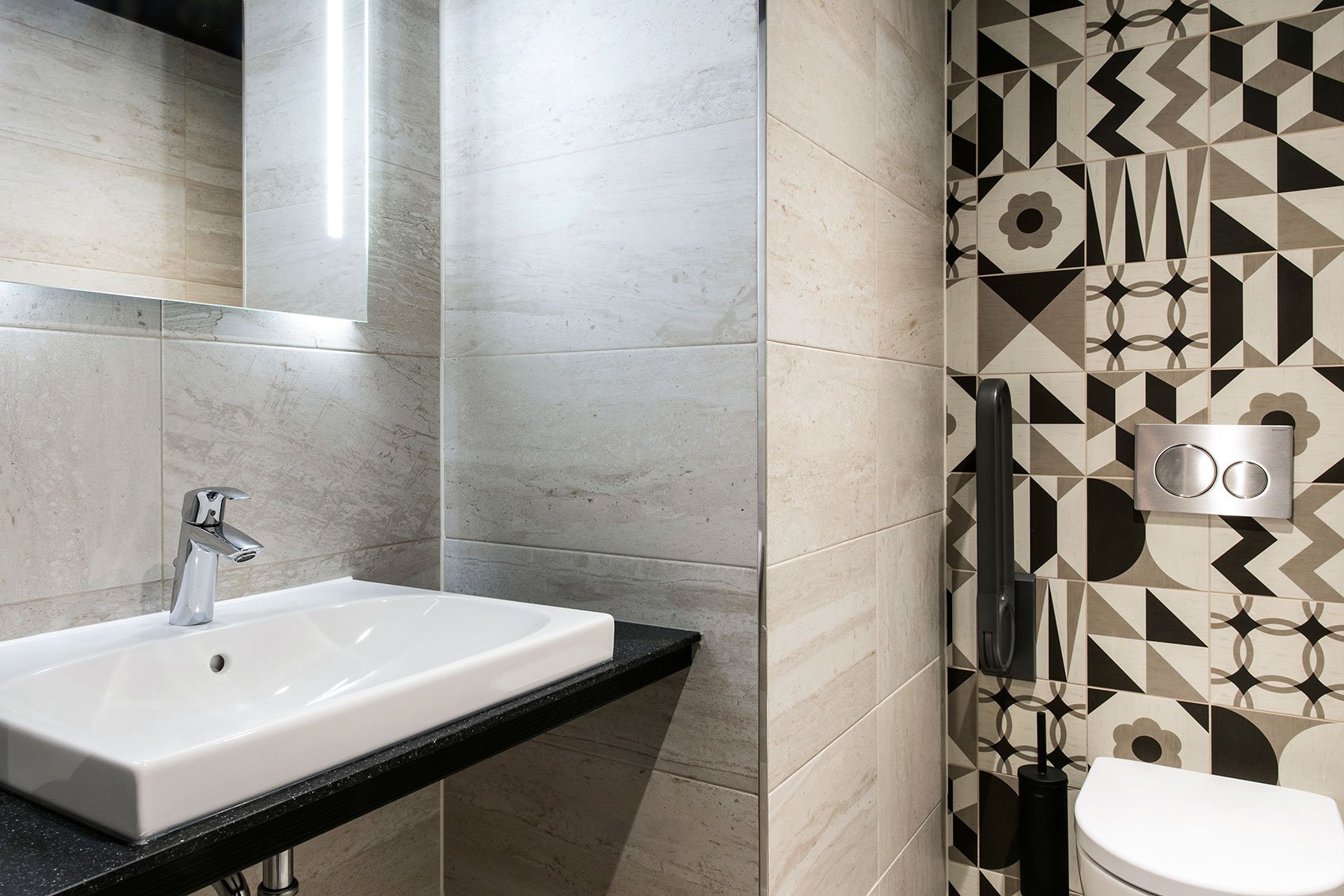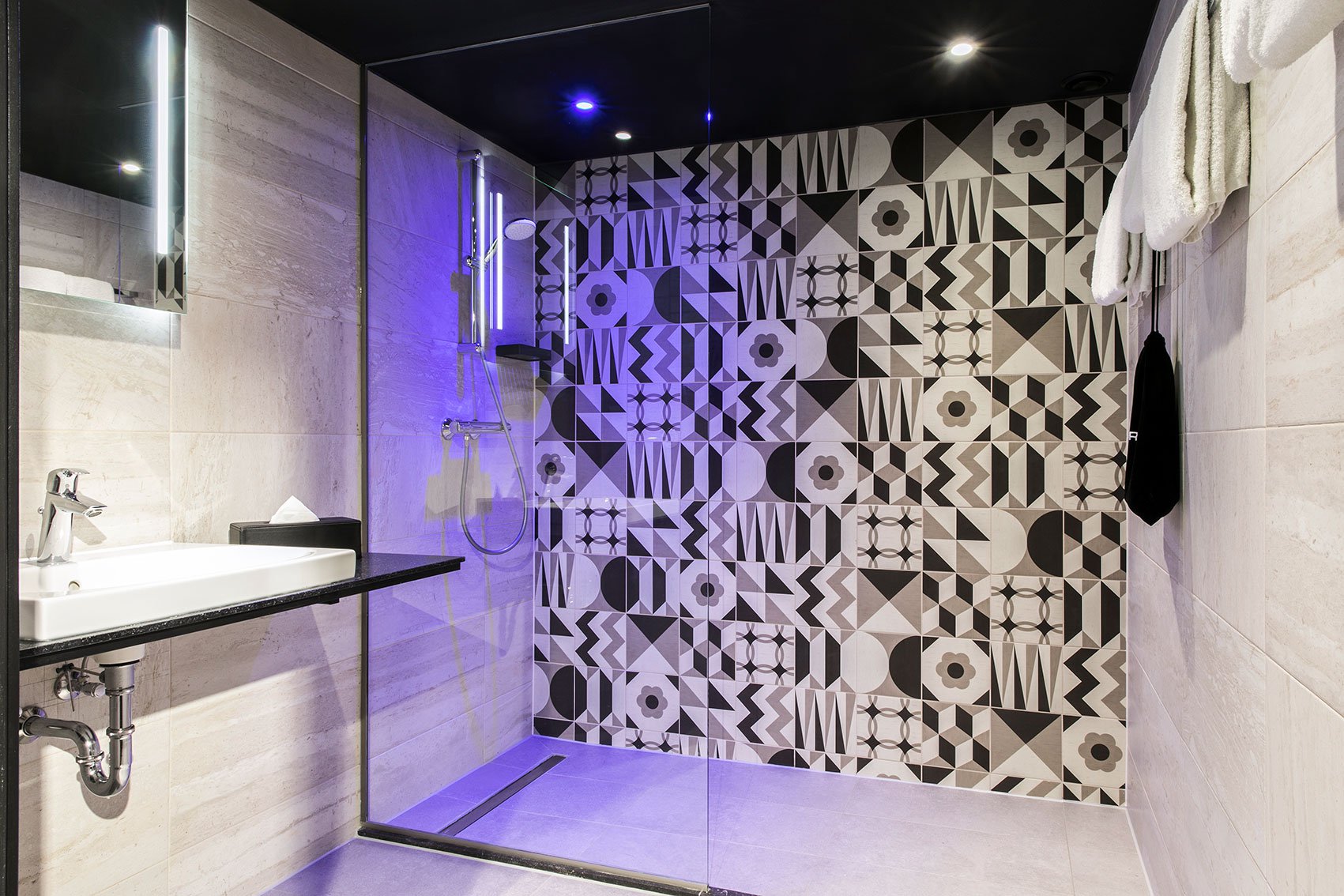 Cinema | Jazz | Gaming
Piet le Blanc Suite
Watch movies, listen to (jazz) music, game and spending the night: The Piet le Blanc Suite is going to be your new favorite hangout. The suite, that is located in the basement of the hotel, is named after Piet le Blanc (1921 – 1996), the characteristic jazz saxofonist from Rotterdam. Windows might be absent, but the vibes are always present!
The space is suitable for 4 to 6 persons and is equipped with a flatscreen tv of 1.60 metres wide, a digital surround sound installation, super fast internet and an installed Playstation Pro. Therefore the Suite is not only perfect for watching movies, but also to stream, game or listen to music. A stay that you'll always remember...
4 Twin beds
1 Double bed
max. 6 persons
± 70 m²
About this room
Flat screen TV
Mini-bar
DVD player
Wi-Fi
Shower
Hairdryer
Kettle
Sitting area
Air conditioning
Good to know
Check-in

From 3 P.M.

Check-out

Until 12:00

Cancellation / Prepayment

Cancellation and prepayment conditions vary by room type.

Groups

When booking more than 8 rooms, special conditions and additional supplements may apply.

Payment options
Hotel reviews
Excellent hotel with friendly staff and well located
Really nice and well located hotel. Friendly and helpful staff and clean and spacious rooms. The street was quiet and close to city centre. Nice spacious bedroom and all in all a lovely vibe. I'd gladly stay again
Excellent
The stay was pleasant. The very kind staff. The hotel's central location is ideal for reaching the city centre. A few days we didn't find the room cleaned but it's probably because we didn't hand over the keys.
Good Hotel
Recently returned from 5 nights at the Savoy. We really enjoyed this hotel. We were in a family room which was nicely done, not huge but big enough and we had a huge balcony which was really nice. The rooms and breakfast/lounge area are all very nice and clean, breakfast was pretty good overall. The location was fantastic with plenty of shops and restaurants nearby and very close to the Markthal and cube houses. The things I didn't like so much were: (i) breakfast was generally good but on our last day it was very busy and the staff seemed to be struggling to cope, virtually everything was empty...; (ii) I had asked if there was anything to make hot chocolates at breakfast, was told they would make some for me - which were added to my bill!; and (iii) appreciate the retro vibe but the records are generally way too old, some more up to date vinyl would be good! Overall though I think this is a very good choice for exploring Rotterdam and I would stay here again if returning to the city.
Pleasant 2 night stay.
An enjoyable stay, spacious room, bed & shower. 2 cosy nights with Buffet Breakfast to start the day. The Street leads directly to the Market Hall, the Shopping Centrum, and not far are the Cubic houses.
Good.
The hotel was fine. The hotel staff was nice and helpful. Check in and check out were fine. The room was clean, but the big downside was that we got a room near elevator, on the first floor. It was very noisy at night. Nice location- near to the marketplace with different food, local market on Saturday